Dry needling is a technique that involves the insertion of thin needles into the skin to treat pain and discomfort in the body. It has gained popularity in recent years as a safe and effective treatment option for various musculoskeletal conditions, including neck pain. In this blog post, we will explore how dry needling can help alleviate neck pain.
Neck pain is a common condition that affects millions of people worldwide. It can be caused by various factors such as poor posture, muscle strain, injury, and degenerative diseases. Neck pain can be debilitating and can affect your quality of life. Dry needling has been shown to be an effective treatment option for neck pain. It works by targeting trigger points, which are tight bands of muscle that cause pain and discomfort.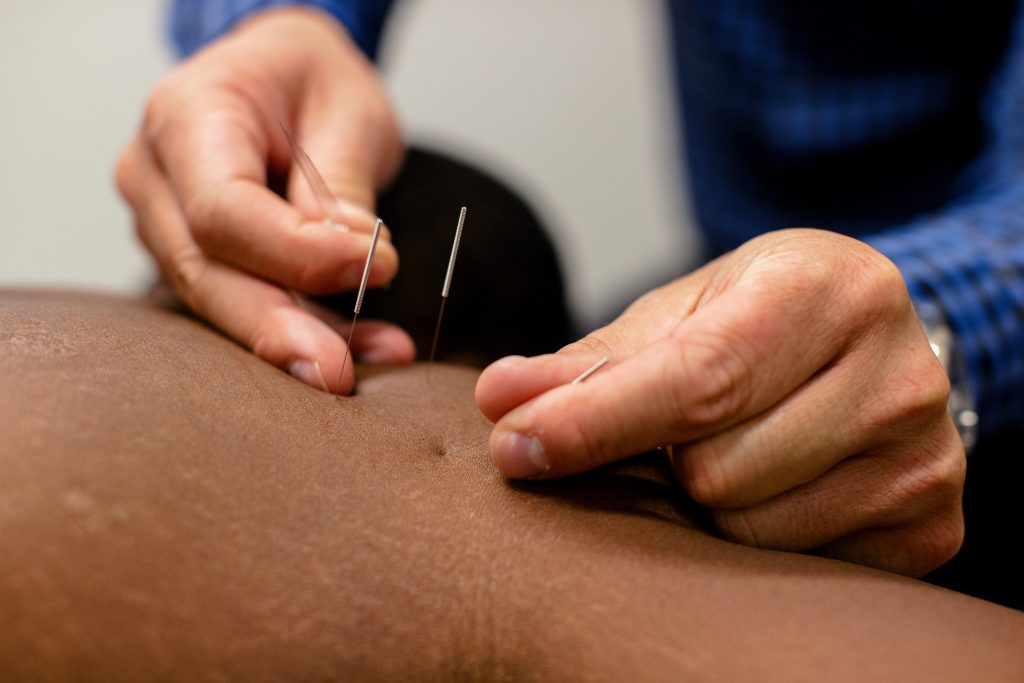 During dry needling, the therapist will insert thin needles into the skin at specific trigger points. The needles are left in place for a few minutes, during which the therapist may manipulate them to release tension in the muscles. Dry needling helps to stimulate the body's natural healing process by increasing blood flow to the affected area, reducing inflammation, and promoting the release of endorphins, which are the body's natural painkillers.
One of the benefits of dry needling is that it can provide quick pain relief. Many patients report feeling better after just one session. However, for long-term benefits, it is recommended to have multiple sessions. The number of sessions required will depend on the severity of your condition and your individual needs.
Dry needling is a safe and effective treatment option for neck pain. However, it is essential to choose a qualified and experienced therapist. Before undergoing dry needling, you should consult with your healthcare provider to ensure that it is safe for you. If you have a fear of needles, dry needling may not be the best option for you.
In conclusion, dry needling is a safe and effective treatment option for neck pain. It works by targeting trigger points and stimulating the body's natural healing process. Dry needling can provide quick pain relief and is a great option for those looking for a non-invasive treatment option. However, it is essential to choose a qualified and experienced therapist and to consult with your healthcare provider before undergoing dry needling