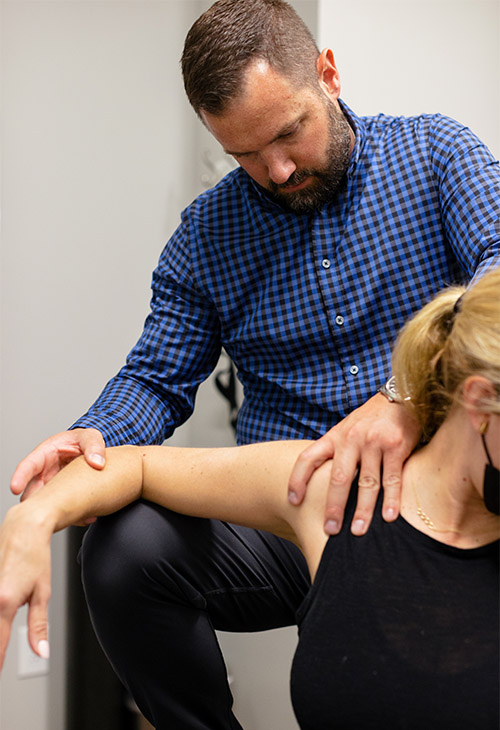 Highly Qualified Team
Chiropractor Treatment, Exercise Therapy & Massage Therapy
Over the last 10 years, we specialize in chiropractor services, exercise therapy and massage therapy to deliver an experience unlike any other office in Columbus, Ohio. We have put together a comprehensive team to help our patients get out of pain and live a healthy, active life.
Our providers at Central Ohio Spine and Joint have developed uniquely effective treatment protocols that address your personal goals. We are among Central Ohio's most highly trained, qualified, and sought-after integrated offices. We are well-known for groundbreaking, medically sound treatment techniques, and customized chiropractor care plans to help patients meet their specific goals.
Our exceptional team of chiropractors, exercise therapists and massage therapists use the most advanced, evidence-based medical science to care for patients in pain. With a unique combination of chiropractor services, exercise therapy, and our experience with musculoskeletal pain, we have made a big difference in the lives of our patients. We can make a difference in your life, too.
A Team Of Providers Ready To Help You
We Make Freedom From Pain As Simple As Possible






READY TO TAKE BACK AN ACTIVE LIFE, FREE FROM PAIN?
Contact our office to schedule your initial appointment.